Southeast Asia
We recently began lending to agricultural businesses in Indonesia, a country brimming with biodiversity and farmland. Our activities are focused on the island of Sumatra—home to some of the world's highest-quality coffee—where we finance cooperatives and privately-owned businesses in need of sustainable investment.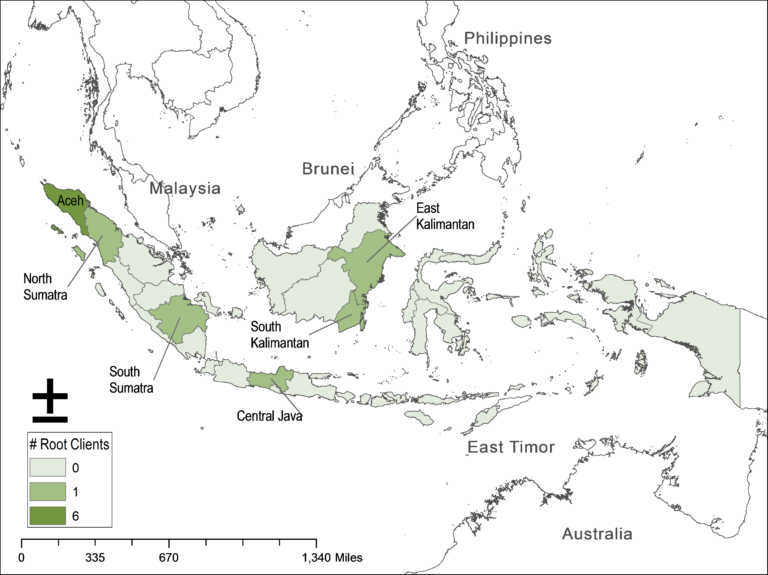 Ketiara: Advancing Women's Inclusion in Indonesia
In a conservative region of Indonesia, one woman is leading her cooperative through exponential growth. In the misty Gayo highlands of northern Sumatra, Ibu Rahmah is making her mark on Indonesia's coffee industry. Twenty years ago, Rahmah began working as a small trader, purchasing a few pounds of hand-picked coffee cherries from individual farmers and reselling them to larger traders.