From your local mom-and-pop store to innovative start-ups, small businesses are a vital part of our economic fabric. Nowhere is this clearer than in rural communities.
Throughout Africa, Latin America, and Southeast Asia, small and growing agricultural businesses connect remote farmers with incomes, markets, and opportunities that would otherwise be out of reach. But too often, these enterprises lack access to the resources they need to grow.
That's where Root Capital comes in.
We envision a brighter future
Root Capital partners with small and growing agricultural enterprises to address urgent challenges.
We go where others don't
We work in some of the world's most economically and environmentally vulnerable places. Places that many lenders consider "too risky." But these risks—low incomes, high vulnerability to natural disasters, lack of governmental protections—are exactly why these communities need support.
In remote rural areas, farmers operate on razor-thin margins. With only a few acres to cultivate and limited access to markets, they are vulnerable to shocks. But as part of a local agricultural enterprise, they can boost their incomes and invest in long-term resilience.
Central America & Mexico
South America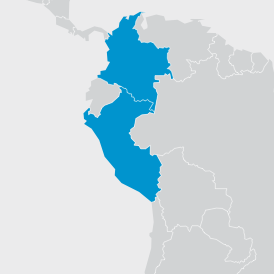 Sub-Saharan Africa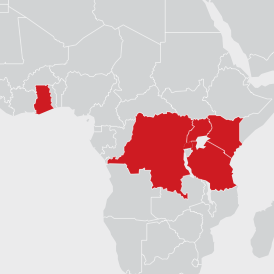 Southeast Asia
WE'LL ONLY GET THERE TOGETHER
Urgent global challenges require collective action. That's why we partner with allies across sectors to invest in proven solutions. As a nonprofit, our work relies on the generosity of a variety of philanthropic foundations, corporate funders, government partners, and individual donors—all of whom believe in the transformative power of agricultural enterprises.
The next five years are the most critical time for action. With the right support, agriculture can be a pathway out of poverty and into a brighter future. But only with your help.
Join us today and, together with rural communities, we can reimagine rural resilience.